Propellant Gases for Airsoft Guns and Grenades
Welcome to our category of gases specifically designed for airsoft guns and grenades. Here you will find a wide range of products, from classic CO2 cartridges, through the highly popular Greengas, to the powerful Redgas and Blackgas. Each of these gases is tailored for different types of airsoft weapons, providing optimal performance and reliability.
Choose from our range of gases from leading manufacturers and ensure your airsoft gear performs at its peak. Whether you're a beginner or an experienced player, our shop offers you the quality and reliable products you need to achieve the best results on the battlefield.
Don't wait and explore our range of propellant gases and elevate your game to the next level with products trusted by airsoft enthusiasts across the EU.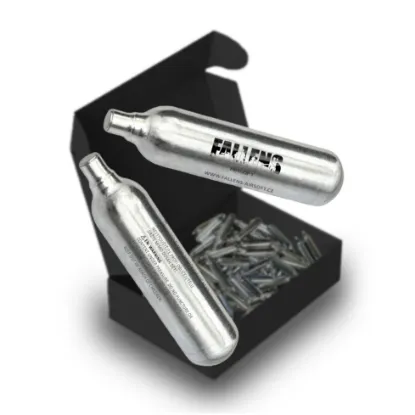 FAL-GAS-CO2-1
CO2 cartridge 12g by FALLENS AIRSOFT: High-quality fill for your airsoft guns, delivering optimal performance. A brand trusted by thousands of enthusiasts across the EU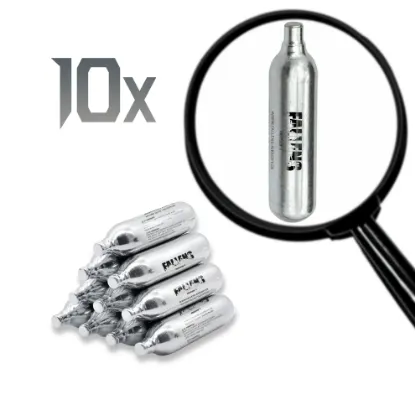 FAL-GAS-CO2-10
Pack of 10 high-quality CO2 cartridges 12g by FALLENS AIRSOFT. Optimal performance and reliability for your airsoft guns. A brand cherished by airsoft enthusiasts across the EU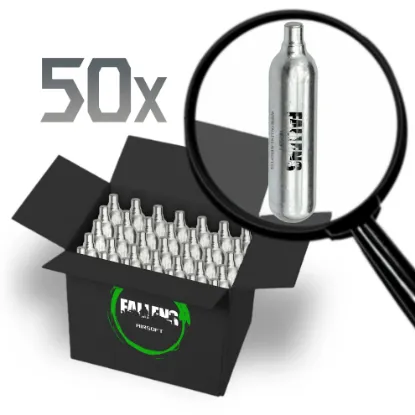 FAL-GAS-CO2-50
Large pack of 50 high-quality CO2 cartridges 12g by FALLENS AIRSOFT. Ideal for clubs, teams, and passionate players. Top performance and reliability cherished by airsoft enthusiasts across the EU